The Lai Dai Han community is being recognized in the press lately. They are demanding an apology from South Korea.
A recent article from Independent reads this: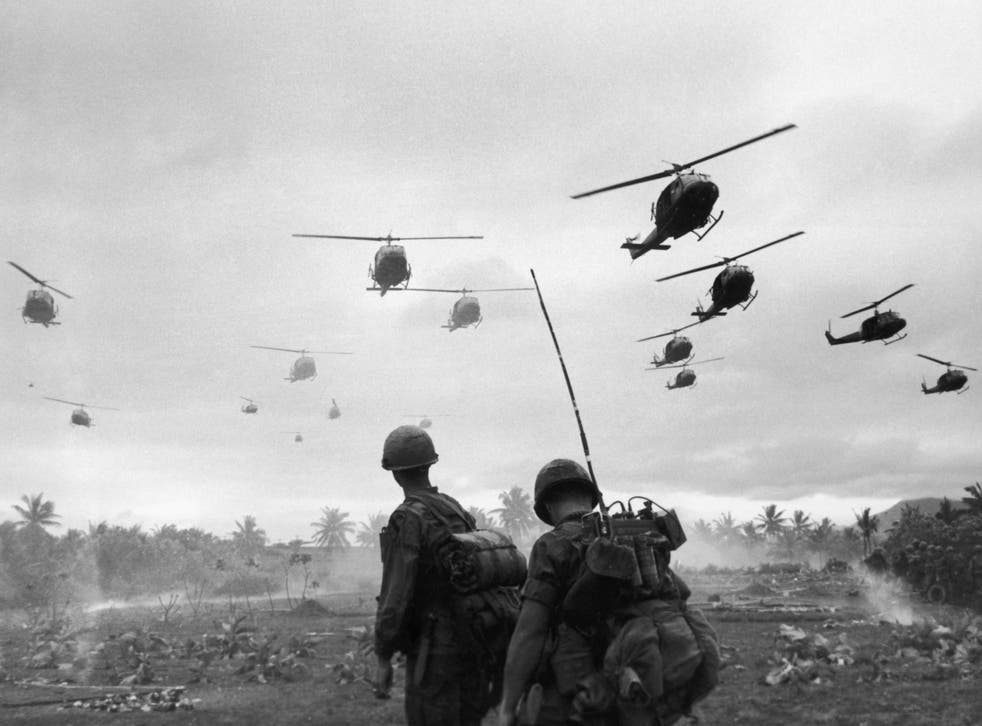 "Rape, sexual violence, and coercion have, sadly, been a feature of armed conflict for far too long. Such terrible abuses of women and young girls continue to this day, often causing decades of suffering, shame, and stigma to victims, and igniting tensions between communities and governments.
Despite all the efforts since the Second World War to establish universal jurisdiction against a range of serious war-related crimes, it can take many years to secure justice for victims, if at all.
During the Second World War, Japan's occupation of many countries in the Far East led to some terrible crimes against women. Thousands of Korean women were forced to become prostitutes – the euphemism is "comfort women" – for Japanese soldiers and other personnel.
It took decades of constant campaigning by successive governments of South Korea to get an apology from Japan. Prevarication by the Japanese government was such that many of the direct victims have since passed away. But for many of the victims and their children, the battle goes on. Very recently, a South Korean court awarded damages against the Japanese government in respect of the abuse of comfort women, although argues that the issue of compensation has already been resolved through past agreements made with Seoul.
But whilst the South Korean government continues commendably to stand up for its victims of sexual abuse in conflict, its approach is in stark contrast to how it has so far responded to allegations of sexual violence against its own military personnel.
In my capacity as chair of the APPG for Vietnam, I have met members of the Lai Dai Han community. They have lived on the margins of society, often in poor rural communities, and have faced social exclusion and lack of access to education and other essential services. Today, the Lai Dai Han are campaigning for recognition from South Korea, an investigation and, hopefully, an apology. These women have made it clear that they do not seek financial, but moral, compensation. It is hoped that such an apology will help the ageing women achieve closure and peace with what happened, and begin to heal.
Unfortunately, to date, South Korea has not recognised the allegations made against its troops nor led an investigation. Although it is hard for any country to accept allegations that its soldiers are guilty of such crimes, nations have a duty to uphold and implement resolutions to which they have committed and ensure allegations are investigated, and evidence impartially assessed. It is clear that South Korea respects these resolutions, as shown by its recent efforts to attain a remedy and compensation for its comfort women. It should not, however, turn a blind eye to other allegations directed at its own soldiers.
The UK has been a leading voice in the fight to end sexual violence in conflict for good. London was host to the launch of the Preventing Sexual Violence Initiative and the first-ever global summit to end sexual violence in conflict in 2014. As a country we have established a prominent role in the fight against sexual violence, and recognise our responsibility to support and galvanise international action. It is our duty to continue leading international efforts to eliminate the practice of sexual violence in conflict in its entirety. We must urge governments to take action in support of all victims. Recognising and supporting some victimised groups, whilst ignoring others, suggests we live in an era of selective justice, and sends a troubling message to the international community that impunity can prevail.
We urge our good friends in South Korea to recognise and investigate the allegations of sexual violence against their soldiers. In doing so, it will not only grant elderly women the peace they deserve, but will also strengthen South Korea's values and send a clear message to the rest of the world.
Let's work together to finally bring an end to the suffering of the Lai Dai Han, stand up for the victims of sexual violence, and do what is morally right. Recognition by South Korea and an independent investigation will not only bring closure for the victims but also increase citizens' faith in justice systems, taking us one step closer to eradicating the practice of sexual violence in conflict for good."